The Situation
Existing Victorian Building required significant strengthened and full restoration. In addition a modern building was added in front to house New Zealand's Supreme Court.
The Challenge
Integrating an historic building with a new building presented an architectural, restoration and waterproofing challenge. A dome structure with batten detail was an architectural centrepiece.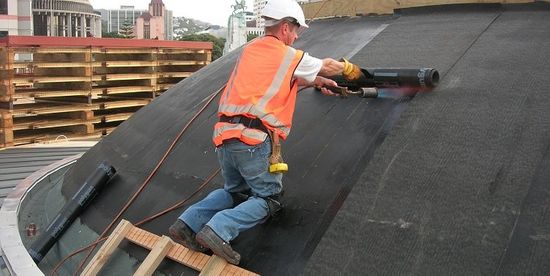 Warm roof solutions from Nuralite are an excellent option for a sustainable and effective way to create an environment that looks after people and the planet.
From a green roof designer's perspective, flat roofs provide the most beneficial substrate for green roof performance and implementation.
We wanted a home that complemented its surroundings by being as natural and low-profile as possible.
Correct design, detailing and specification of waterproof sheet membrane roofs and other surfaces has always been supremely important to ensure durable, low maintenance performance.
The Solution
Nuraply 3PM was used extensively over both buildings to provide a robust, durable watertight solution. The material was used in box gutters, over a large flat roof area and to waterproof under the central dome.