When it comes to flat roofs, international best practice is to use "warm roof" designs. These designs put the insulation above the substrate, completely enclosing the roof area with a highly efficient insulation layer. With a CodeMark certificate for added confidence, it may be installed at 1 degree for maximum design freedom.
CodeMark Certificate BRANZ Appraisal View Technical Documents
Nuratherm Warm Roofing and Passive Housing
Passive House is an approach to the building envelop designed to achieving healthy and comfortable building while consuming very little energy.
The key considerations when building a high-performance envelope are weathertightness, airtightness, insulation, thermal bridging, vapour control and cost. Optimise these factors and the results will be obvious to everyone for the life of the building.
Not building a passive house or zero-energy building? No worries, incorporating the underlying philosophy into the design will help improve the building performance significantly - even if you just go half the way.

Watertightness
No extra penetrations are needed in warm roof design saving unnecessary breaches in the building envelope.

Airtightness
A vapour barrier provides a continuous layer of membrane. The air barrier is completely sealed to prevent airflow moving through the structure.

Insulation
Providing high thermal performance, continuous insulation helps maintain internal temperatures. Any R-value may be accommodated in warm roof design.

Thermal Bridge
The Enertherm layer provides continuous insulation around the building envelope.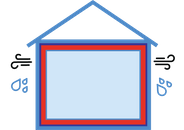 Vapour Control
There is no condensation within a warm roof design as there is a vapour barrier installed before the dew point.

Cost
Installing a Nuratherm Warm roof on metal tray saves money. Renew of old roofs are often much cheaper with Nuratherm
Where to use Nuratherm Warm Roof system?
The Nuratherm system puts the insulation where it should be, above the substrate, to completely enclose the roof area with a highly efficient insulation blanket. Around 35% of heat is lost through the roof of an uninsulated house, Nuratherm warm roof systems optimizes energy efficiency in flat roof properties.
Why use Nuratherm on the outside of the structure?
Enerthem PIR should be used across the entire flat roof surface as it saves energy and increases the R value of the system. In comparison, energy is wasted using lofted insulation between the rafters as the R-value of the system is actually lower than the insulation R value due to thermal bridging.
What substrate can Nuratherm be installed on?
The system can be installed on plywood, concrete or metal substrates, on new or existing buildings and on flat roofs regardless of their slope. By choosing to use the Dimond NPM900 metal tray as a substrate the entire roof system may be installed for less than a traditional flat roof system.
Our Nuratherm Warm Roof System aligns with the following Architect Declare Principles:
Raise awareness of the climate and biodiversity emergencies and the urgent need for action amongst our clients and supply chains.
Nuralite is committed to its role highlighting pathways to zero carbon with the construction sector. This has resulted in real change internally and with partner companies.
Share knowledge and research to that end on an open source basis.
Nuralite is transparent about changes it has made with a view to encouraging others to follow.
Evaluate all new projects against the aspiration to contribute positively to mitigating climate breakdown, and encourage our clients to adopt this approach.
Our warm roofs are robust & durable systems which are also vital to meeting the goal of zero energy buildings.
Upgrade existing buildings for extended use as a more carbon efficient alternative to demolition and new build whenever there is a viable choice.
Upgrading the current stock of buildings so they are more fit for purpose instead of demolition is critical. Nuratherm warm roofs can be retrofitted to membrane and metal roofs to extend life and improve building performance.
Adopt more regenerative design principles in our studios, with the aim of designing architecture and urbanism that goes beyond the standard of net zero carbon in use.
Flat roofs are the best option for green building. They can be used for energy production with solar panels, storm water reduction with green roofs or additional usable space with roof decks.
Accelerate the shift to low embodied carbon and non-toxic materials in all our work.
Net Carbon Zero certification means that Nuralite has actively worked to ensure from the factory to the project site net zero carbon is created. Our key products are all non-toxic and have Environmental Product Declaration.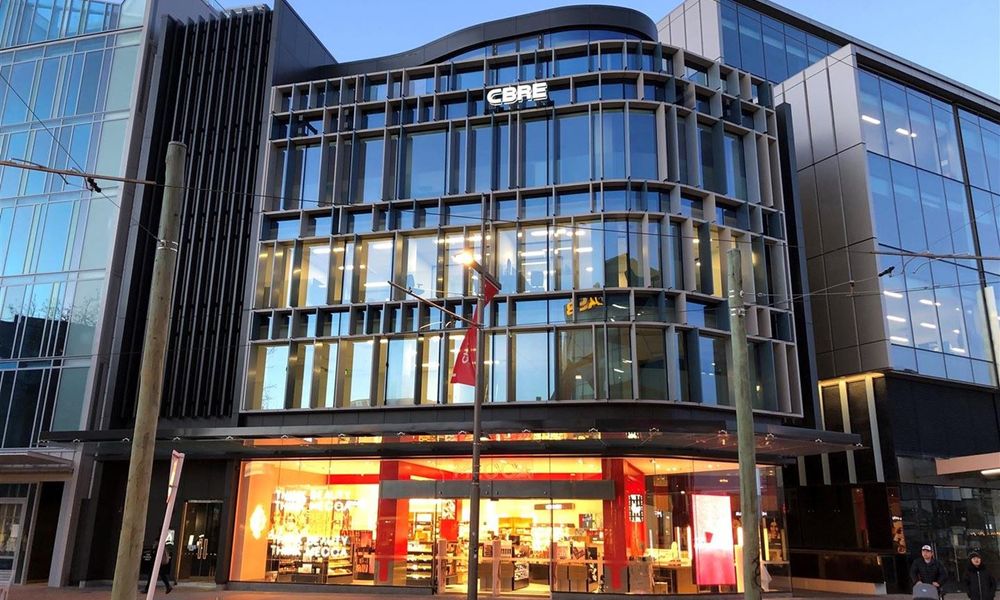 222 High Street in Christchurch
Peddlethorp
Wanaka Sports Facility
Warren & Mahoney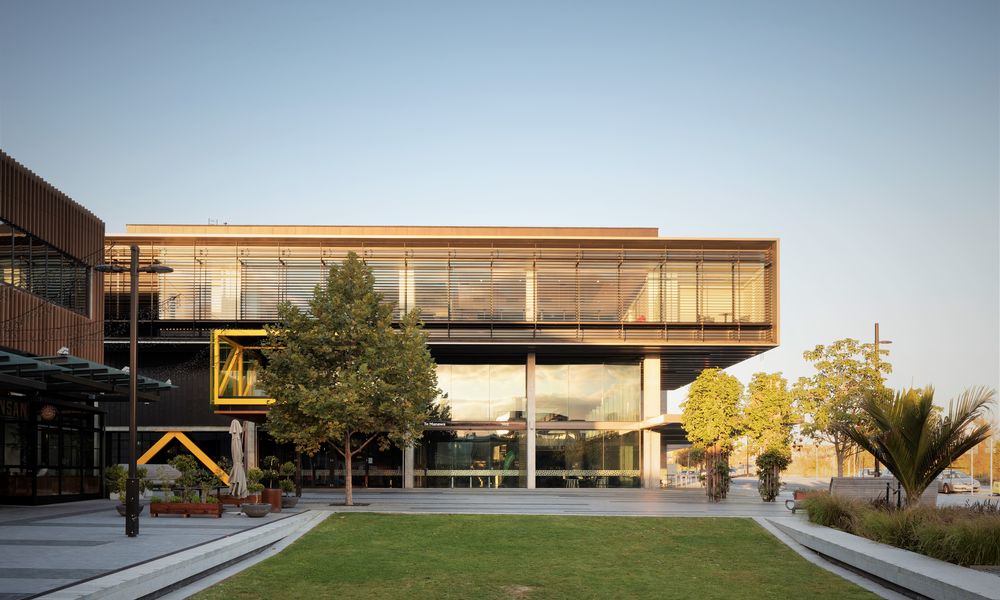 Westgate Multi Purpose Facility
Warren & Mahoney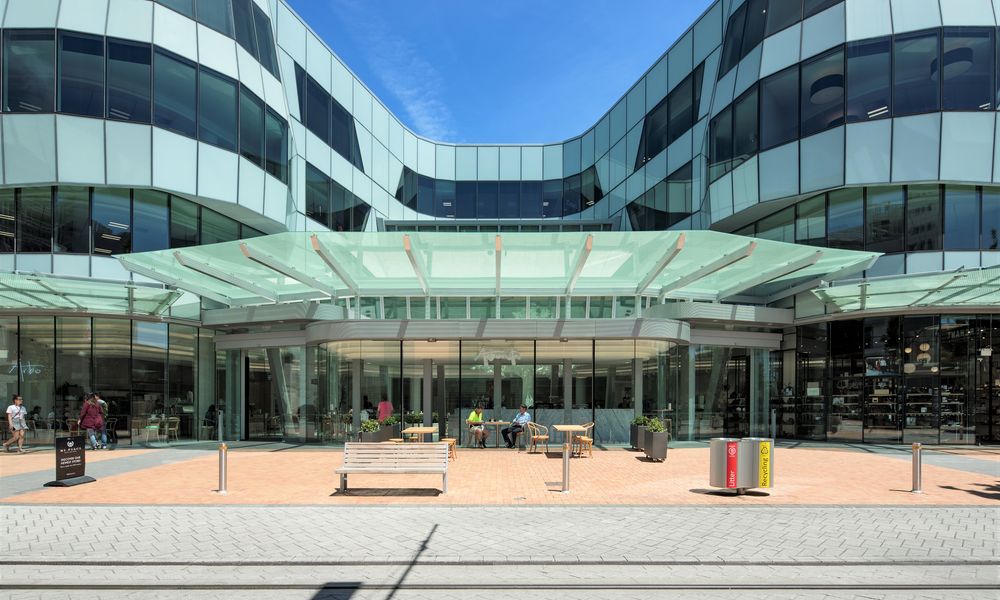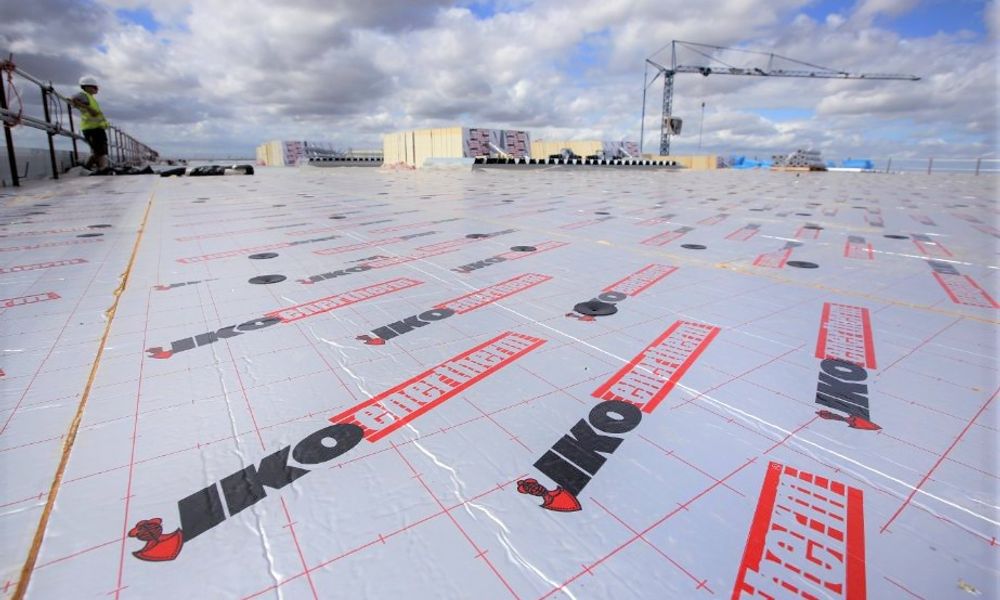 Enertherm boards on commercial roof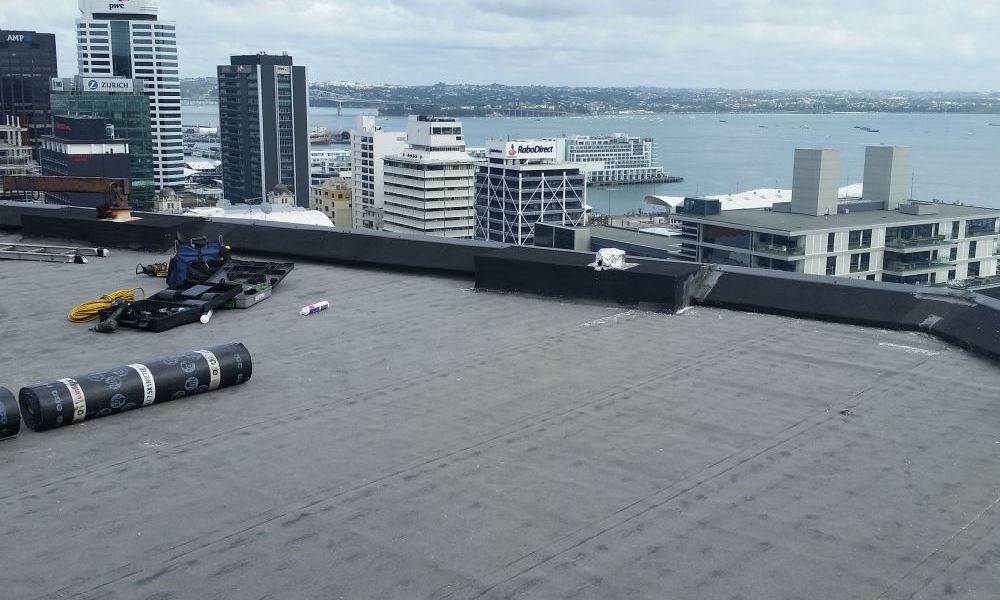 Warm roof on commercial roof