The Situation
O'Connell's Pavilion is a unique and striking building that sits on a steep site overlooking Lake Wakatipu in Queenstown. The shopping mall began as a meeting place for gold miners, transitioned into a hotel, and eventually became the resort's first major shopping centre in 1988.
The building underwent a redevelopment, designed by McAuliffe Stevens Architects, featuring an exceptional design, eye-catching copper cladding and a breathtaking view of the surrounding mountains.
The Challenge
O'Connell's Pavilion is designed to maximize the views of the surrounding landscape, and it features a contemporary design that complements the natural surroundings.
The pavilion's most outstanding feature is its roof design, which consists of a series of angular planes that contribute to its unique appearance.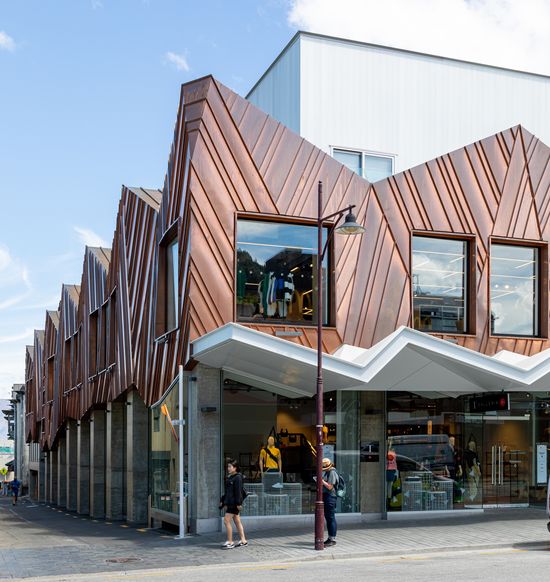 The Solution
To provide excellent protection for the building's durability and sustainability, we specified Nuratherm with 3PM Finish on the roof, Nuraply 3PTM for underground tanking, and Nuraply 3PM and Nuraply TPO on the deck.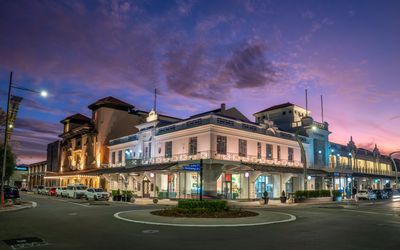 Hastings Municipal Building
Ōtāhuhu Train and Bus Interchange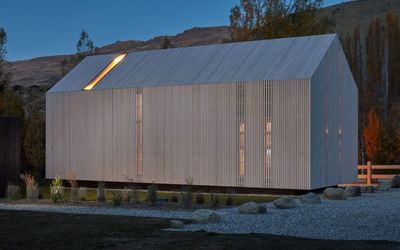 Cardrona Cabin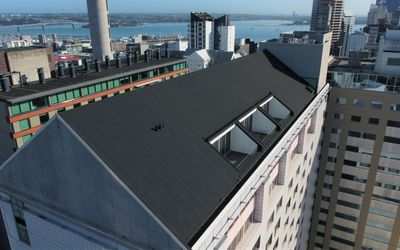 Crowne Plaza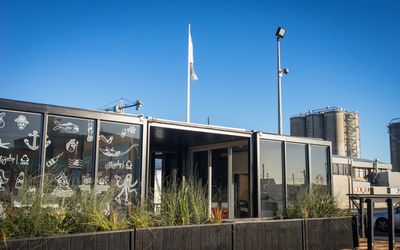 Sustainable Coastlines Flagship Education Centre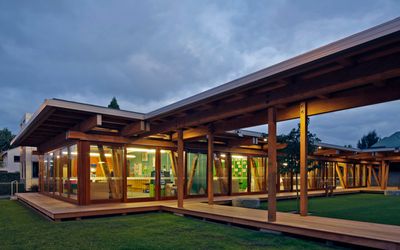 Cathedral Grammar School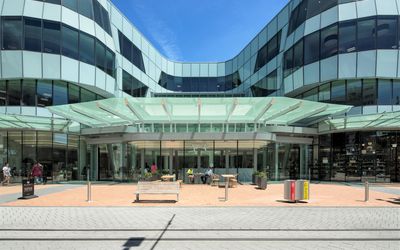 ANZ Centre Christchurch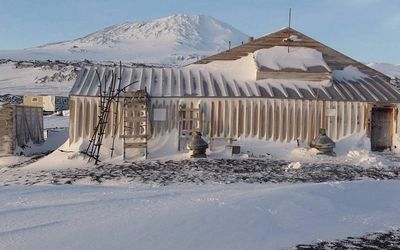 Scott's Hut - Antarctica